The kitchen is the most important space in any house. It is the place where delicious food is cooked by the woman of the house with utmost love and affection. Hence kitchen decoration is a must to impress your beloved and make the atmosphere warm and energetic. We welcome you to our latest collection of 40 Awesome Eclectic Kitchen Design Ideas. Check out and get inspired by the awesome design for your kitchen.
The Eclectic style is a combination of old and new features to create a harmonious look. The Eclectic style is not limited by a particular color palette, pattern, style, or material, but it is a mixture of extravagant decorations from numerous ages. There is a mixture of modern appliances and antique decorations to the complete opposites. If you really like the eclectic style and you want to encourage the contemporary and modern ambiance of your kitchen, why not choose this style of decorating your kitchen. The Eclectic style is the best if you believe that whatever you do will look the best.
We have gathered a wonderful collection of tips and ideas for incorporating several home decorating themes into one kitchen that looks amazing. Scroll down to our gallery and choose the best one that fits your house.
Awesome Eclectic Kitchen Design Ideas
All White Eclectic Kitchen With Eat In Dine
Amazing Eclectic Kitchen Design
Amazing Eclectic Kitchen With Green Pendant Light
Bohemian Kitchen And Eclectic Shelving
Bold Colorful Eclectic Kitchen
Bold Eclectic Kitchen
Bright Eclectic Kitchen With One Side Living Room
Charming Eclectic Kitchen
Chic Eclectic Kitchen
Cool Eclectic Kitchen With Exposed Brick Wall
Cozy Eclectic Kitchen With Ultra Modern Appearance
Creative Kitchen Island Idea For The Modern Eclectic Kitchen
Eclectic Colorful Kitchen With Mint Green Cabinets
Eclectic Kitchen Design With Exposed Brick Wall & Artifact Lighting
Eclectic Kitchen Design With Gray Cabinets
Eclectic Kitchen Design With With Recessed Panel
Eclectic Kitchen With Backlash Subway Tiles
Eclectic Kitchen With Bright Extended Kitchen
Eclectic Kitchen With Buther Block Wallpapered Wall
Eclectic Kitchen With Dine In
Eclectic Kitchen With Exposed Beam
Eclectic Kitchen With Farmhouse Style Wall
Eclectic Kitchen With Homestead Panel High Gloss Cabinet Finish
Eclectic Kitchen With Repurposed Kitchen Island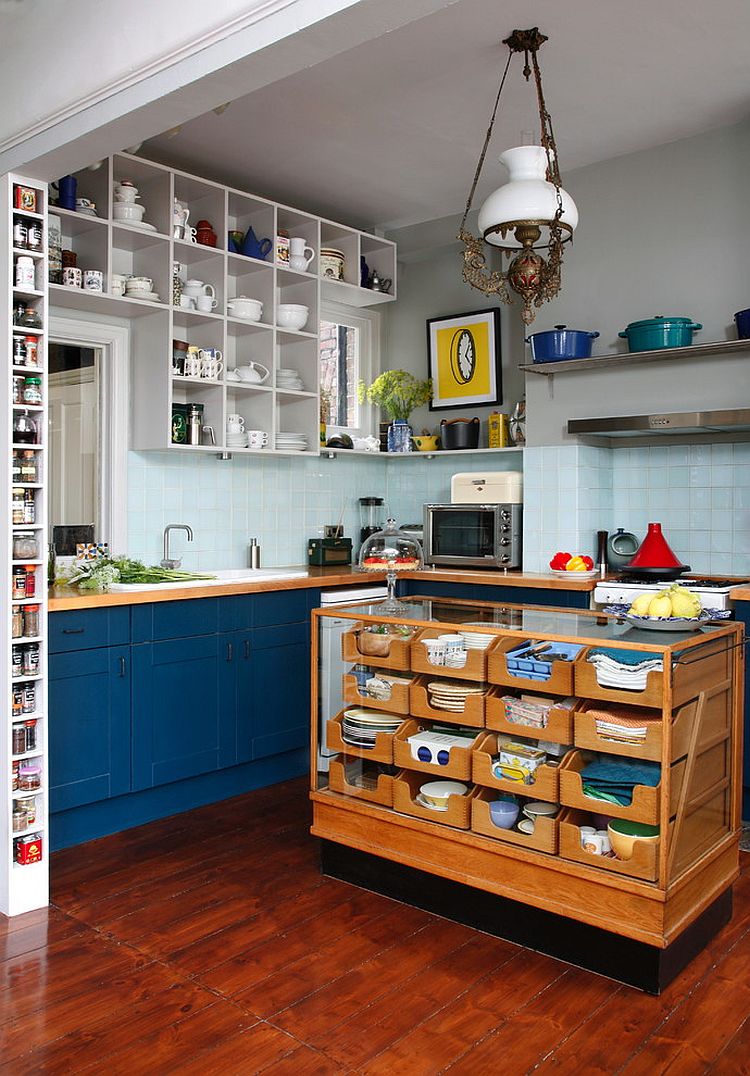 Eclectic Kitchen With Sky Blue Paint & Traditional Shaker-style Cabinets
Eclectic Kitchen With Stacked Stone Backsplash Dwellingdecor
Eclectic Kitchen With Standout Kitchen Island
Eclectic Kitchen With Subway Tiles
Eclectic Kitchen With Wooden Shelves
Expansive Eclectic Kitchen in Grand Hall
Green Eclectic Kitchen With Dark Brown Wooden Floor And Maple Cabinet
Inspirational Eclectic Kitchen Design
Large Eclectic Open Concept Kitchen
Modern Eclectic Kitchen Design
Multicolored Kitchen Tiles With Wooden Shelves
Open Concept Kitchen With Green Painted Cabinets
Open Plan Eclectic Kitchen And Dining
Small Eclectic Kitchen With Painted Cabinets In Fired Earth Zangar Green
Unique Colorful Eclectic Kitchen With Fish Theme Cabinets
Vintage Eclectic Kitchen