We welcome you to our latest and beautiful collection of "25 Small Living Room Ideas For Your Inspiration". These small living room decorating ideas will help you make the most of your small room.
A living room is the most essential space of any household. It reflects one's own person who are staying in the house as well as their tastes for life. From colors, textures and accessories that one adds up in their living room can either make a small living room look stunning or a complete failure.
While planning to decorate the interior of a small living room one requires to consider the space available so that the room when completed looks ventilated, bright, welcoming and cheerful. In modern day homes, the high cost of real estate has led to rooms in apartments being smaller and this in turn has restricted the sort of designs that you can execute for the living room.
So whatso ever it is you need to keep in mind the area available and come up with an interior design that makes the best use of materials and colors and allows the final effect to be still be one of space and lightness.
Small Living Room Ideas
This small living space has attained a superbly attractive and breezy appearance owing to the wise layout, bright white color scheme and wide window positioned at the center of the interior.
Another important thing when decorating a small living room is add as less as furniture as posible and add more art for a good visual focal point.
Checkout this image of how to attain a superbly clean, refreshing and beautiful ambiance in a fairly small space.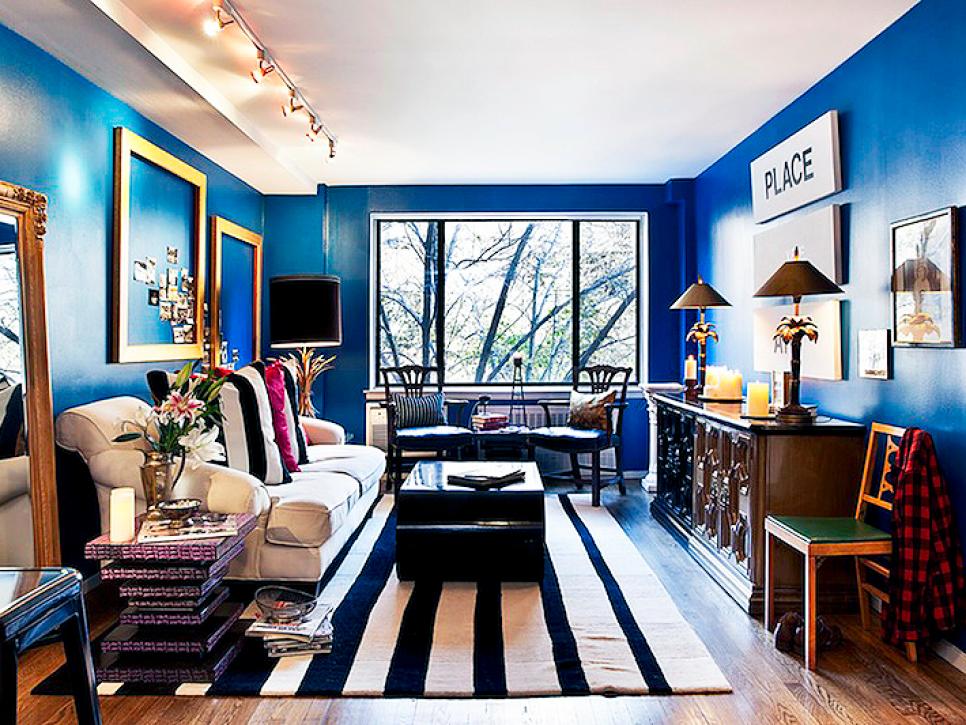 Usage of high contrast color scheme and natural wood floor can do wonders in creating an optical illusion of larger space and moreover make the living room to burst with modern and contemporary appearance.

The stunning and unique monochrome wall mural works as an eye catcher and creates bold, artistic appearance of the interior.
This is lovely how the homeowners has adjustes the small space in the living room and with rustic setting and variety of patterns in order to attain the beautiful and inspiring appearance of the small interior.
Related Post You May Enjoy:
25 Beautiful Small Living Rooms | 25 Small Living Room Design Ideas | 30 Luxurious Living Room Design Ideas