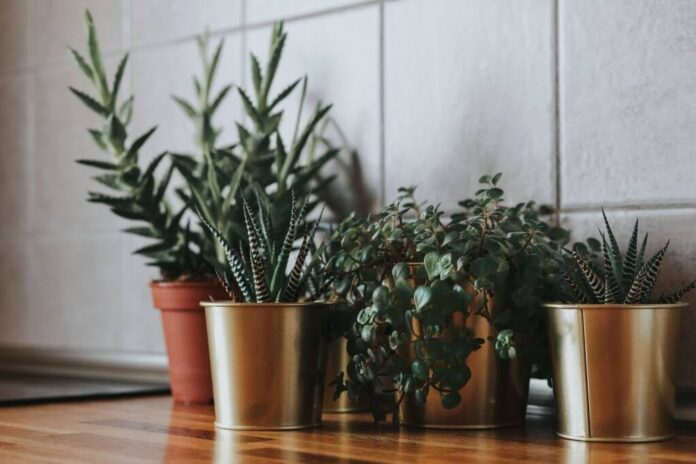 Flowers are an excellent addition to any gift. Here are 25 gift ideas for various occasions – for Grandma and Grandpa's Day, Valentine's Day, Women's Day, Mother's Day and Children's Day. Get inspired and let your loved one enjoy the beautiful flowers!
Every occasion is good to present a loved one flowers. But there are days of the year when it is worth uniquely arranging the bouquet. See selected compositions in various styles, from annual, home or garden flowers. See for yourself that sometimes one detail is enough to make a floral arrangement unique. Also, find out about the requirements of each species to know if the gift will be hit.
Potted plants for Grandma's and Grandpa's Day
We celebrate Grandma and Grandpa's Day on January 21 and 22, when it is impossible to go to the garden and make a bouquet. On this occasion, it is worth choosing a potted plant to grow at home. With an exciting accessory or in the original box, it will surely bring joy to the recipient.
Chrysanthemums
We reach for chrysanthemums more and more often and use them in bouquets. They are very durable, so cut flowers can decorate the house's interior for more than a week. The colour selection is enormous. Flowers stuck in a floristic sponge and arranged in a heart-shaped box, combined with roses, will look extremely elegant. 
Cyclamen and pelletus
They are permanent and beautifully flowering houseplants. Persian cyclamen ( Cyclamen persicum ) have beautiful, large flowers and decorative leaves. They are best grown at home in a light shade and a cool place. They like to have a constantly moist substrate, but you have to be careful that water remains. Schlumberger, colloquially known as Christmas cacti or Schlumbergera ( Schlumbergera ), are suitable for light and semi-shaded places. It is worth remembering that these plants require a period of rest after flowering. In this case, fertilization should be abandoned, and watering should be minimized, and after a few months, they will cover themselves with a mass of flowers.
Tropical bitterness and crocuses
Even in winter, flowering bulbs, prompted by producers, appear on sale. Tiny crocus ( Crocus ) with blue petals is a breath of spring. When their bulbs have faded, they can be transplanted into the garden. In this composition, an exciting addition to the crocuses are clumps of tropical gentian ( Exacum affine ). It is not very popular, but an effective plant is grown in our climate seasonally on balconies and terraces. It grows best in a lightly shaded place. She likes a slightly damp substrate but hates flooding and sprinkling.
Crocuses and Greek anemones
Crocuses look best in larger clumps. You can choose Greek anemones  ( Anemone blanda ) for their company. These are perennials belonging to the so-called spring geophytes that bloom in spring and are dormant in summer. They feel best in light shade, under trees and shrubs. They are suitable for naturalistic gardens and will surely appeal to people who like such a style in the park. For this arrangement, sticks cut into small pieces were also used, and the spaces between the plants were filled with moss, which everyone associates with a forest.
Aloe
It was recognized as the "plant of immortality" in ancient Egypt. Aloe is used in medicine and cosmetology. Its cultivation at home is not very complicated. It grows best in a bright place. Like other succulents, aloe stores water in its leaves, so it is better to rarely water it and let the substrate dry out.
Potted plants for Valentine's Day
Valentine's Day celebrated on February 14, is an excellent opportunity to move your imagination and create an original arrangement of plants, decorating it interestingly. Many potted plants have flexible stems, so you can bend them to make a plant heart.
Hoja Kerrie
The original heart-shaped leaves belong to Kerrie's hoi ( Hoya kerrii ). It is a potted climber that requires support. It grows best in diffused light, such as in an eastern window. Needs a porous substrate with drainage at the bottom of the pot. It does not like flooding. In winter, the home should not be too close to a heat source.
Common ivy
This easy-to-grow home climber is perfect for a shaded area. They can be led along with supports in various shapes. Seedlings on heart-shaped frames are ideal for Valentine's Day. Then you can let the plant hang (it will look very effective). Ivy is not demanding to care, but it is worth remembering that it should have a constantly moist (but not wet) substrate. The plant should be fertilized from spring to autumn with a preparation intended for green plants.
Kalanchoe Blossfeld
It is a small plant relating to the coarse family. It reaches 20-30 cm in height and is cultivated mainly for its numerous, small, very colourful flowers. Decorated with a ribbon or a heart-shaped decoration, it will be an excellent gift for someone starting their adventure with plants. Kalanchoe is easy to grow. It tolerates dry air in apartments well, does not require sprinkling and grows best in a warm and sunny position. As it stores water in leaves, it takes drying of the substrate well.
Daisies
These are biennial plants that go on sale at the end of winter. They are incredibly charming and associated with spring. In favourable weather conditions, they can be planted (together with pansies ) in pots on balconies and terraces already in mid-March. They like sunny places and moderately moist soil. Fertilized with preparation for flowering plants, they will enjoy flowers until summer.
Phalaenopsis orchid
Phalenopsis ( Phalenopsis ) is one of the most popular species of orchids. It is easy to grow, blooms long and has lots of interesting varieties that differ in the colour of petals; it is, therefore, a perfect gift for a loved one. Some types even smell faint. Provide the plant with a bright place where the light is diffused (e.g. east window).
Potted plants for Women's Day
On March 8, Women's Day is usually associated with bouquets of tulips. And although they are beautiful and valuable flowers, on this occasion, you can also give the ladies not only cut flowers but also long-lived potted plants – blooming or decorative made of leaves.
Primrose (Primula)
This is undoubtedly one of the first spring plants. Primroses ( Primula ) are now making a comeback, and by the time spring makes itself comfortable in the gardens, you can already enjoy their colourful flowers. They are small but full of charm. In addition, they do not have any special requirements. At home, they should be grown in bright places, and when the soil in the garden is frosty, they can be transplanted into the ground – they look lovely on rockeries, banks of flower beds, near water reservoirs and in pots with pansies.
Hippeastrum
It is a highly effective indoor bulb that blooms during the winter. Due to the large colourful flowers, it is a great gift. Remember to give this plant a stable basket or pot. Growing this plant at home is not difficult. It should be placed in a bright, warm place (20-23 ° C). Before the hippeastrum has unfolded its leaves, the onion placed in the ground requires moderate watering. The water supplied to the plant should be increased (without soaking the onions too much).
Dendrobium orchid
Dendrobium is one of the less popular orchids. However, I do have pretty flowers that sprout from the leaf axils along the stem. Pastel colours of flowers look beautiful and subtle in interiors. The plant is suitable for sunny locations and likes high air humidity (you can place it in the bathroom or another room, but you should sprinkle the leaves). The substrate in the pot must not be too moist.
The areca palm
A prevalent palm tree for home cultivation – Latin. Dypsis lutescens. It is an ideal gift for a person who has a large, bright room. It can be grown in winter gardens, and in summer, it can be put on the terrace and rest in its light shade. It gives the interior a light and exotic character.
Hyacinths
They bloom in the garden in early spring, but home-grown bulbs can be bought in the winter months. Hyacinths require a bright spot. Their beautiful flowers are highly colourful but also smell great. Placed in tall glass vessels, they do not need any unique decorations. In spring, the bulbs can be transplanted into well-drained, fertile soil in a sunny position, and they will bloom from the following season.
Potted plants for Mother's Day
On Mother's Day, on May 26, you can get plenty of plants for growing in the garden. The first poppies, cornflowers, fillets, vetch and gilding appear in the meadows, creating bouquets. But many potted plants will look great on the home windowsill.
Roses
Classic, always up-to-date roses ( Rosa ) can be presented in the form of a bouquet or, more unusual – on a tray lined with moss or turf. Flowers placed in a floristic sponge hidden under the greenery will be pleasing to the eye for up to a week. The varieties sold in the florist's shop are suitable for cut flowers. Still, every mother will surely enjoy a gift from a child, also composed of wild rose or wrinkled rose flowers with intensely fragrant flowers and purple petals.
sunflower
Sunflowers ( Helianthus ) are annual plants. Their large yellow flowers look cheerful and are also a magnet for bees. Therefore, it is worth growing them in the garden and ample, stable pots on sunny, wind-protected balconies and terraces (low varieties). They need a substrate rich in nutrients, regular watering (especially in drought) and mulching. By removing the faded flowers, we stimulate the plant to bloom again. 
Stephanotis
Bouquet Stephanotis ( Stephanotis floribunda ) is a climber that is grown in our conditions. It overgrows and can reach a length of up to 4.5 m in height. The plant is mainly ornamental white, sweet-smelling flowers (flowering peak is in May or June). Stephanotis will be a good gift for an experienced gardener because it is a capricious plant. It does not tolerate drafts, requires a bright room (but not direct radiation), and cannot stand in water, but the substrate in the pot should be slightly damp. Requires sprinkling in summer.
Gerbera
Daisy-like gerberas have returned to favour, mainly in low varieties for home growing in pots. Colourful flowers stand out perfectly against dark leaves. A bright place should be allocated (but not exposed to direct radiation), not subject to drafts and far from a heater. Gerberas need to be watered frequently and abundantly so that the substrate in the pot is constantly moist (but not wet). The leaves need to be sprinkled.
African violet (violet vulture)
The charming African violet ( Saintpaulia ionantha ) is an undemanding and long-flowering plant. In addition, it takes up little space and can be placed not only on the windowsill but also on a desk, a narrow shelf or a decorative mini-lamp. Violets have attractive-looking leaves all year round and bloom white, pink or purple all summer long. They prefer bright, warm places (not exposed to direct radiation). 
Potted plants for Children's Day
Children interested in the world of nature on the occasion of Children's Day celebrated on June 1 will surely enjoy the new specimen for their collection. Out of the considerable number of potted plants for children, we especially recommend – succulents that are easy to grow, interesting insectivorous plants and undemanding climbers.
Epipremnum
This ornamental leaf shade climber is perfect for a young gardener's room. However, it is worth knowing that it can reach a length of up to 7 meters (specimens that are too overgrown, however, can be easily trimmed). The Epipremnum is the best run at the support, letting the shoots hang down. It likes semi-shaded or shaded positions as well as slightly acidic and moderately moist soil. When planting, remember to put in a layer of drainage.
Cacti
Very young and inexperienced gardeners will certainly not have problems with growing cacti. It is best to choose species and varieties that reach small sizes. Most of them need a sunny place, not very fertile and well-drained soil, and occasional watering. The cactus garden looks great in a glass (open) vessel or a shallow ceramic bowl (necessarily with drainage holes in the bottom).
Insectivorous plants
They are interesting because of the way they eat and because they have interesting shapes. Most of the most popular types (Venus flytrap, pitcher, sundew) have similar requirements. They like sunny locations (but not exposed to direct sunlight), air with high humidity, acidic substrates (e.g. a mixture of peat with an orchid substrate) and constantly moist (soft water).
Succulents
This is a vast, diverse and easy-to-grow group of potted plants. They include, among others, popular cacti. A characteristic feature of succulents is storing water in their organs (leaves, shoots). As a result, they do not require frequent watering and are suitable for beginners and small gardeners. They like it when the substrate is slightly dry. They feel great on a bright window sill or in a winter garden. They look great in flat bowls decorated with stones.
Sansevieria
Guinean Sansevieria ( Sansevieria trifasciata ), also known as the serpent, is one of the succulents. In a children's room, he will certainly not die. She likes full sun but will be fine if shifted to partial shade. The substrate in her pot should dry to a depth of about 2.5 cm between two waterings. You can buy sansevieria with green leaves and exciting varieties with yellow edges. If the plant is to take up little space, it is worth choosing a low-growing type.