The season of love is soon approaching. We welcome you to out latest collection of 20 Valentine's Day Decorations Ideas For Your Home. We hope this will inspire you to decorate your home for the lovely day. Do mention your feedback in the comment section below.
Valentine's day is most popularly celebrated as the day of love all over the world. The first thing that comes to our mind while thinking about Valentine's day is love, gifts, chocolates, flowers. But there are many other ways to show your love and affection to your dear Valentine and create wonderful memories for years to come. You can create a romantic atmosphere using the very beautiful faux roses and other flowers too.
There are plenty of ways to raise the feeling of love for this Valentine's Day season, some of which you can incorporate into your home design. You can plan whatever ambiance you want a simple one or something that is extra ordinarily romantic. Whether you hosting a dinner party for friends or cooking an delicious meal for two, checkout our latest collection and get inspired.
Valentine's Day Decorations Ideas For Your Home
Be My Valentine Printable
Dining Pink Valentine's Day Decor Ideas
DIY Gold Leaf Heart Valentine's Day Decor
DIY Valentine's Day Decor
DIY Valentine's Day Heart Decoration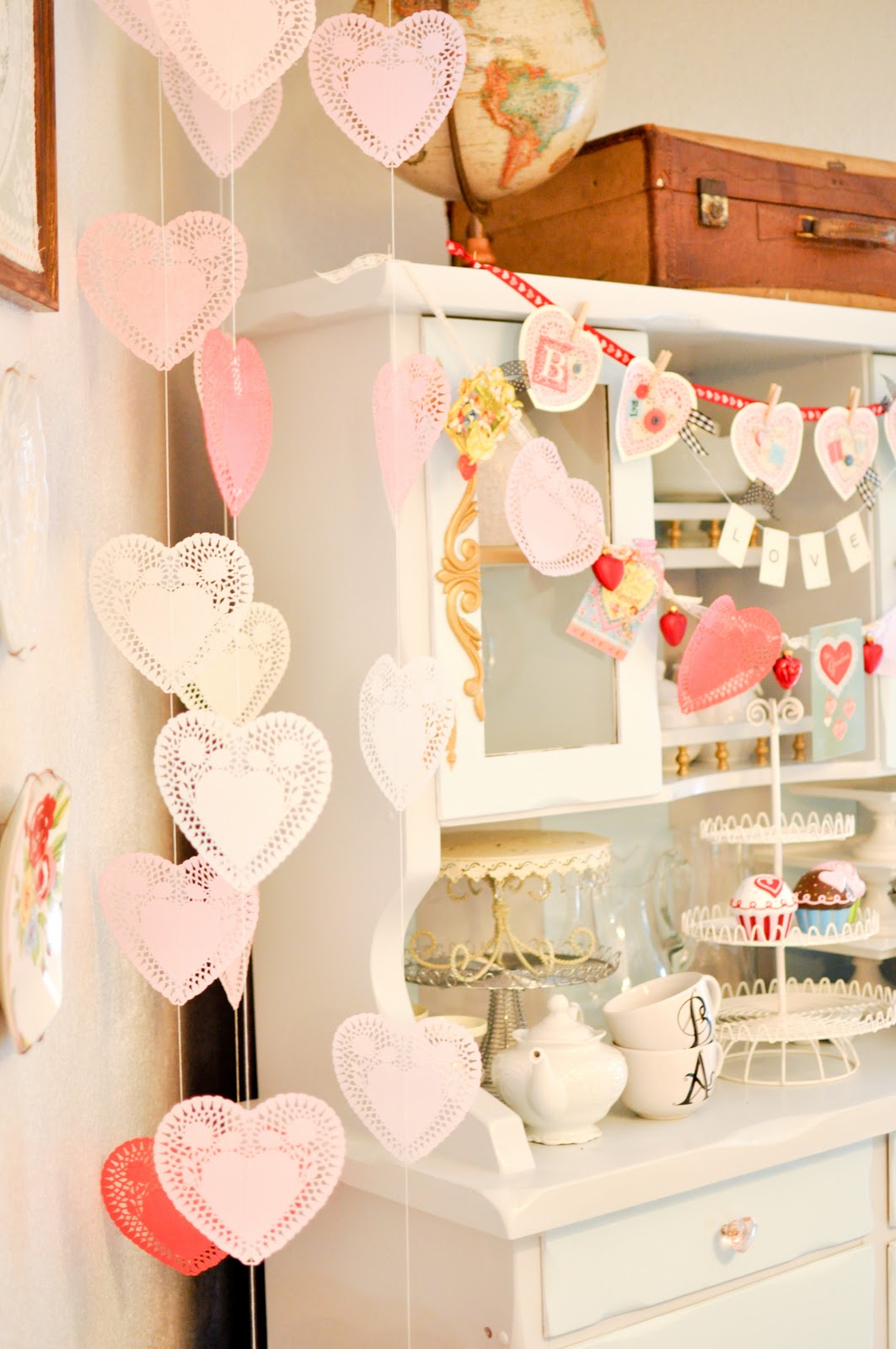 DIY Wall Art
Fun Pink Woolen Valentines Day Decor Ideas
Heart Party Decorations Valentines
Hot Red Valentine's Day Fireplace Decor
Indoor Wreath Valentines Day Party Decoration
Mantel Living Room Valentine's Day Decor
Modern Valentine's Day Dining Decor
The best idea is to cover the table with a white tablecloth or sheet and spray it with heart shaped candy. Sequins could as well be used for additional color and sparkle.
Romantic Red Valentine Decor Idea
The first thing that should be kept in mind before laying your hands on Valentine's Day decorations is that red or shades of red is the color to go for.
Rose Table Valentine's Day Decor
Rustic heart candle Holders
Valentine's Day Candles
Valentines Day Fireplace Decoration
Valentine's Day Paper Straws Red and Pink
Valentines Day Showcase
Valentines Day Fireplace Decor
All of these things can make an ordinary Valentine's Day much more enjoyable. You'll find wonderful ways to decorate for this holiday just by looking around your home. If you want, make some homemade decorations with the kids and enjoy the time together too.
Related Post You May Enjoy:
40 Adorable Red Valentine's Day Decor Ideas | 15 Best DIY Valentine's Day Decorations