Just like our last post about decoration of the small apartments, we welcome you to our latest collection of 20 Stunning Small Bathroom Designs.
If you own a small apartments, then naturally the space of the bathroom must also be small. So you must be looking for some amazing ideas to give your small bathroom a little more flair. Maybe you want to decorate a small bathroom design that reflects your personal style.
Variety of designs are available nowadays on the online websites and with the interior decorators as well. the decoration of small bathroom design is an area of great interest for professionals in the bathroom remodeling area. Designers look at it as a field of opportunity.
It is not as tough as you may believe to give a small bathroom a new updated look. A small bathroom remodel can be done by anyone if they have a plan in advance and availability of time and budget is very important.
Stunning Small Bathroom Designs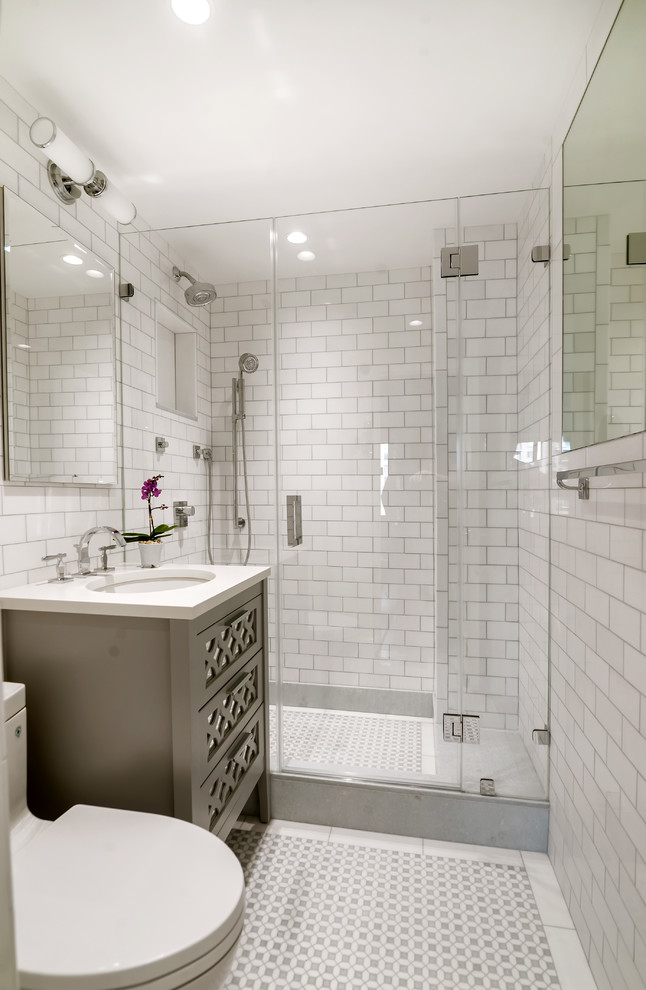 Does this look small from any angles? The dark wood cabinet is a beautiful attraction along with the use of tile can make the space look more interesting than it otherwise would have been. Do not ignore the small wooden carpet.
The wsage od glass doors for the showers instead of curtains make the bathroom space look open, airy and bright.
Wow look at the super stylish glass door for the bath space in this small bathroom. The remaining space is used very brilliantly br placing sink and a cabinet to make the space look larger.
The usage of white pedestal sink and the cabinet beneath in this small bathroom makes its spacelook larger than it actually is. The color adds sophistication to the whole look.
The rustic look of the wooden cabinet for putting the cosmetics and other accessories looks elegant saves the space in a wonderful manner. It is the efficient solution for storage and save a lot of space.
Even if the smaller space is decorated nicely, nothing can be left out to call it a luxurious space and can make the bathroom larger than actually it is.
The usage of modern and sleek shower in this small bathroom creates a wonderful sense of space, the overhead light adds the attraction to the whole of the space.
If you enjoyed this post then we highly recommend:
21 Stylish Bathrooms With Walk In Showers | 15 Cool Concrete Bathroom Design Ideas